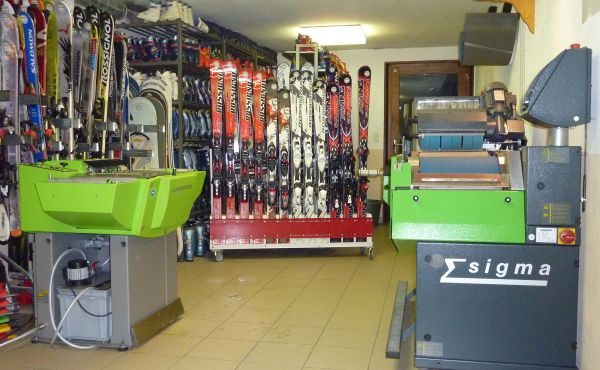 SERVICES - CHEZ MAURICE - CHÂTEL
CHEZ MAURICE - CHÂTEL - Services
Rental equipment:
We have a wide range of equipment. Our hire equipment has been specially selected to meet your needs, whether you a beginner, a competitive skier, a freerider, a freestyler or a snowboarder.
Each season, we buy new equipment for our rental stock.
All of our skis and snowboards is particularly well maintened, using the latest technology(Wintersteiger machines).All ski boots and helmets are disinfected and dried after each rental to ensure standards of hygiene. We will take the utmost care in helping you choose the right snow sports. 
Workshop and services:
Our workshop is equipped with the latest machines (Wintersteiger) to repair your equipment and provide a quality service:
repairing the bases
flattening out the bases with stone grinding
Sharpening the edges with ceramic disc
waxing
others ski and snowboards repairs
Open every day / Free ski lockers.
Parking:
for ease of access, free parking is available for you pick up and return your skis.
Multiglisse service:
if you want to swap skis for a snowboard (same category): there is no additional cost.
Delivery of equipment available, at your accomodation.
Wintering:
customers who have purchased news skis can store them at the shop from one season to the next.